I hope all of you are in the midst of enjoying the long, beautiful days of summer! I am certainly loving the warm weather, blissful days of relaxation and plenty of time spent with family and friends.
Despite all the R and R, there's a little nagging feeling at the back of my brain...it feels like Back to Sch.... SHHH, BRAIN! We must not speak of it yet. ;)
The Five Stages of the End of Summer Vacation
1. Avoidance
It's summer! Let's take our hands off the wheel and live a little! School is far away. I can't even remember what my classroom looks like. There's plenty of time left to plan. Right now I'm scheduling a dip in the pool and planning the contents of my next delicious drink. I think it will have a little umbrella. Yup, sounds good.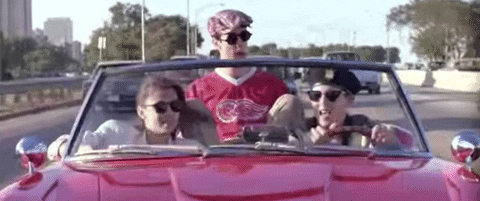 Ferris Bueller's Day Off
2. Denial
What's that sign over there? Oohhh....a sale on Flair Pens and crayons! Oh, hey...what a cute little pencil case and WAIT. WHAT IS THIS? It this a Back to School sale?!?!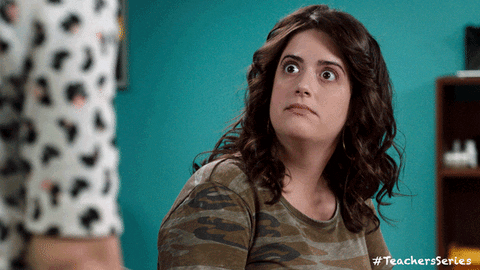 Teachers on TV Land
3. Panic
Deep breaths. There's no way summer is almost over. Look at the calendar. We still have two weeks left. That's 336 hours. That's a lot of hours, right? RIGHT? I'm not panicking. If I stop shopping I won't see those Back to School sale banners. I can order groceries on Amazon and Netflix doesn't have Back to School commercials. We're good. But what about Target? MY LOVE. No. I can do this. Stay strong. I'M STILL NOT PANICKING, I SWEAR.
Beaker from The Muppets
4. Planning
Alright, LET'S DO THIS. I've got an endless supply of coffee, Pinterest open in 15 tabs, my favorite teacher blogs, old lesson plans and unlimited ideas. BRING IT ON, SCHOOL YEAR.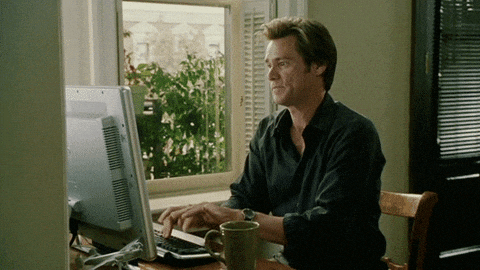 Bruce Almighty
5. Acceptance
Tomorrow is the first day of school and I can't wait to meet my new students! The classroom is perfectly organized and color-coordinated. Every pencil, marker and scissor is labeled and adjusted by height in adorable little table buckets. And just look at my bulletin boards. Do you think the Louvre has any open spots left? I've also taken about 50 pictures to memorialize everything because it won't look like this again for another 365 days...and I wouldn't have it any other way.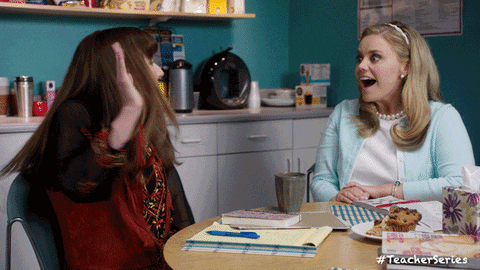 Teachers on TV Land